Colonial Landscapes and Travel Narratives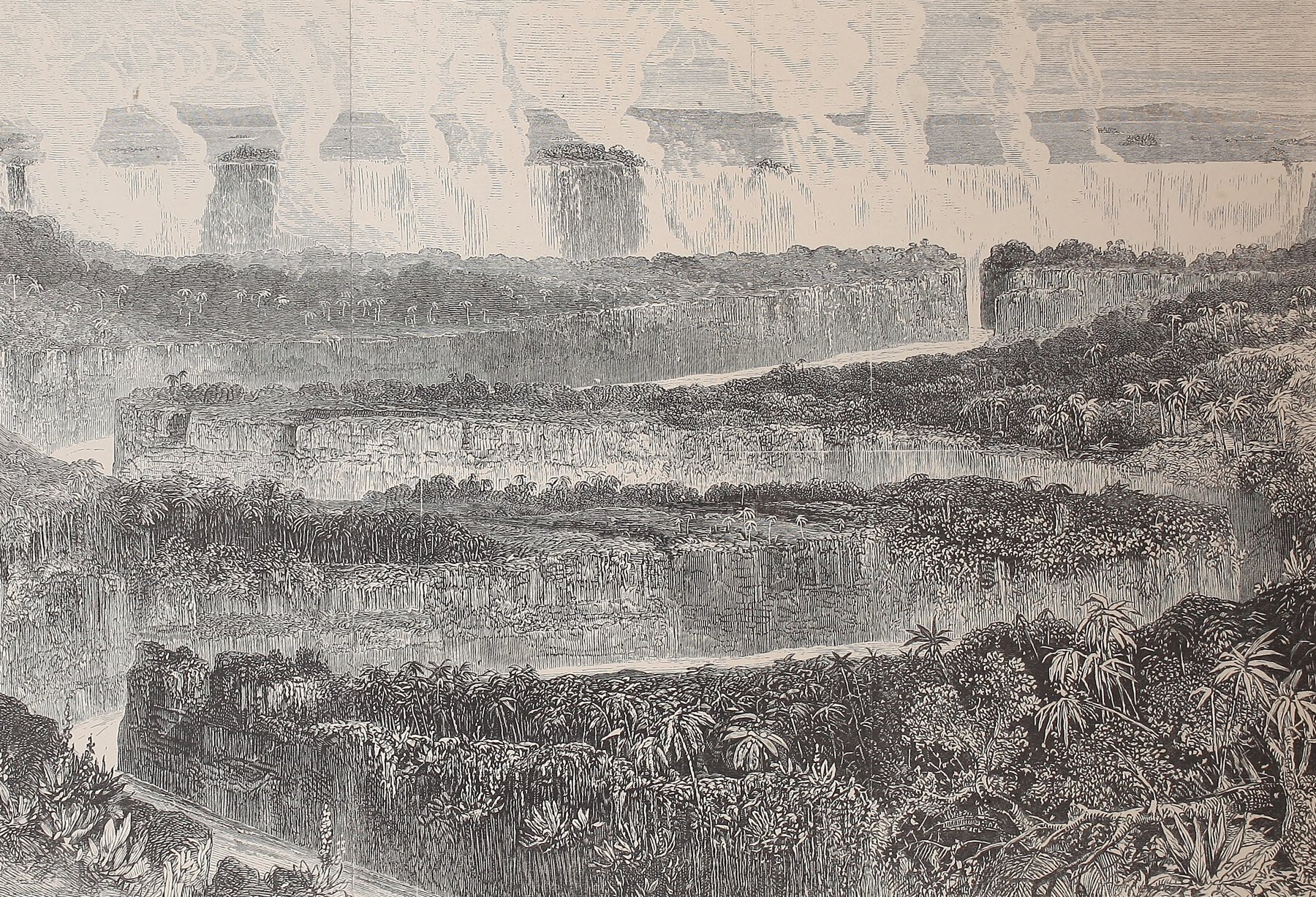 Lesson Plan Production Details
Goals, Questions, and Usage
A landscape presupposes a separation between nature and its beholder. "The very idea of landscape," as Raymond Williams claims, "implies separation and observation." It requires the presence of the "self-conscious observer," who attentively looks at a site with a particular awareness of his position defined in society (120–21). This position is often that of the white, bourgeois, European man who perceives the land as a distanced spectator rather than as a person with intimate knowledge of the land. Colonial landscapes are especially marked by this imperialist distance.
According to Simon Gikandi, nineteenth-century English travelers described colonial landscapes in such a way that indicated a desire for totalization. Given that these descriptions consistently used the metropole as a reference point, these travelers fostered a perception of foreign lands that enabled them to establish their own identities. Mary Louise Pratt, however, argues that colonial landscapes are shaped by the "transculturation" that occurs in "contact zones," where colonial distance and dominance can be subverted as colonial and indigenous cultures meet and change each other (4–7). Landscape is, as W. J. T. Mitchell contends, "a medium [...] for communication between the Human and the non-Human" as well as "a process by which social and subjective ideas are formed" (15, 1). The possibility exists, then, for colonial landscapes to transform imperialist distance into a portal for communicative construction.
This lesson plan critiques the distanced perspective that white settlers used in nineteenth-century travel narratives to characterize African landscapes. It also examines the process of looking in a context that displaces the imperialist separation of the observer and the observed by revealing the interconnected networks of human viewers and nonhuman vistas. This lesson plan thus combines postcolonial and environmental approaches to interrogate the nature/culture binary, which was used to support the dehumanization of colonized natives and the capitalist exploitation of indigenous labor and resources.
Possible questions that students might explore in this lesson plan include: What features do the nonfictional records of colonial environments have in common? How does the aestheticization of colonial landscapes both promote and challenge imperialism? How do the travelers' encounters with animals and plants work for or against colonial taxonomy? To what extent do these travel narratives and images establish or blur the distance between the human spectator and their physical surroundings? How do fictional and nonfictional travel narratives imagine nineteenth-century Africa along the continuum of humans and environments?
Suggested Materials
Below are suggested primary texts and images that might help students analyze the colonial dynamics of African landscapes, both written and visual. These suggestions and the accompanying annotations are not meant to be comprehensive. Rather, I provide them to give instructors a brief sense of the possible materials, topics, and questions they might explore with their students. Any corrections or further suggestions are welcome.
Developer Biography
Ji Eun Lee is a BK21 postdoctoral fellow in Interaction English Studies in the Era of AI at Sungkyunkwan University (SKKU) in Seoul, South Korea. She received her bachelor's and master's degrees in English Language and Literature from Seoul National University and her Ph.D. in English from UCLA. Her scholarship investigates nineteenth-century British literature, environmental humanities, medical humanities, and postcolonial studies. Her first book-in-progress, Walking London: Urban Gaits of the British Novel, examines the rise of the novel in relation to the emergence of the city through the perspective of a city-walker, whose gaits are shaped by the material environment and are translated into narrative movements. She also works on contemporary Anglophone literature and has published on Kazuo Ishiguro and Chang-rae Lee in Texas Studies in Literature and Language and American Studies, respectively.