Visualizing Korea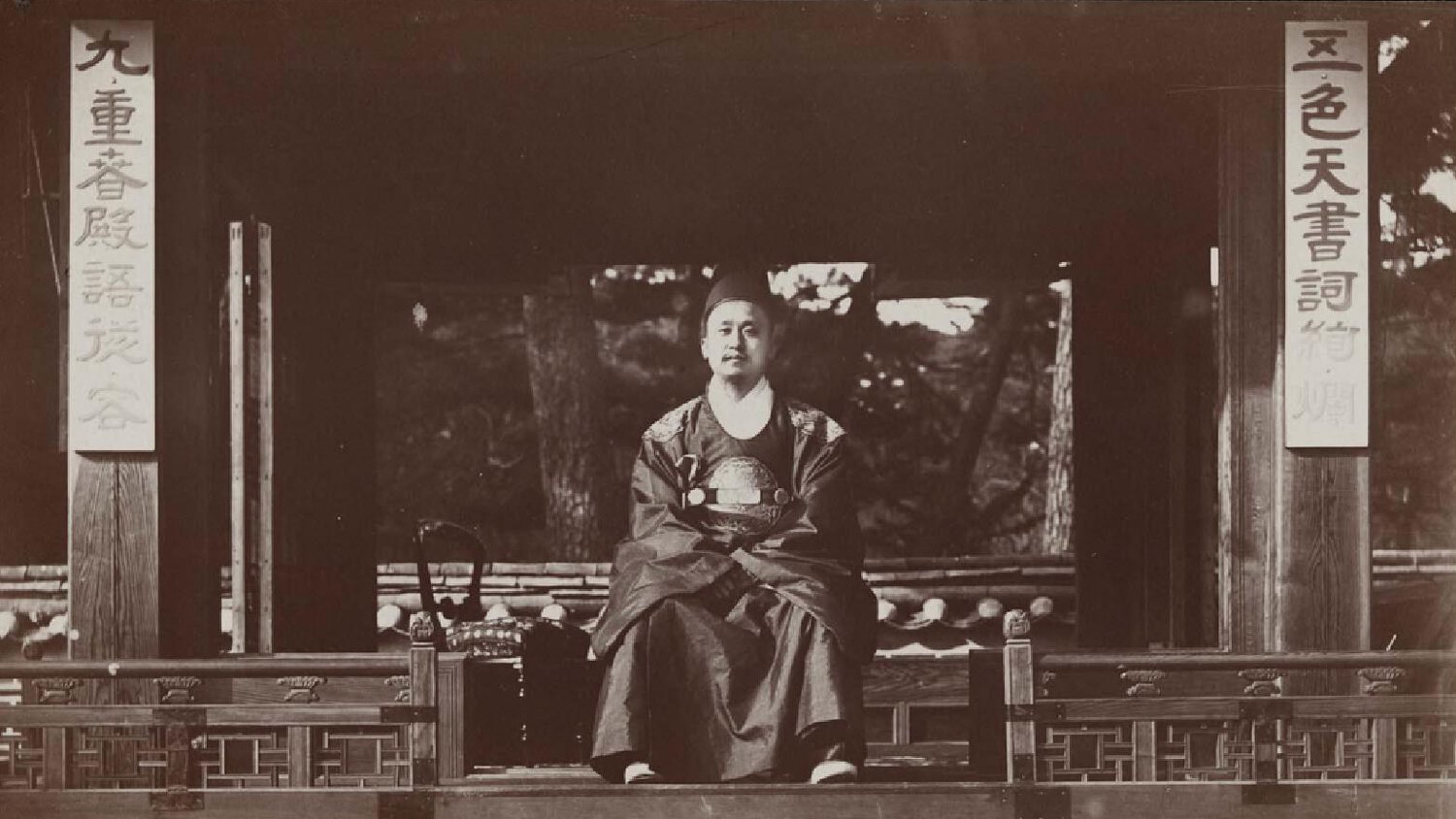 Lesson Plan Production Details
Overview
Korea is largely missing in Victorian accounts of East Asia. There is no mention of Korea in Victorian fiction or poetry, as far as I am aware, while travel narratives to Korea begin to be published with greater frequency in the late nineteenth century. The reasons for Korea's absence range from Joseon Korea's self-imposed isolationism to tacit British assumptions of Chinese or Japanese jurisdiction over Korea; delving into these factors is beyond my scope here. Rather, this absence leads me to assemble a collage of alternative texts – maps, photographs, encounter narratives, etc. – to imagine the ways in which the Victorians might have understood Korea. I focus on visual materials not only because they transcend barriers of language and time and provide versatile options for engagement in the classroom but also because their production and interpretation often betray ethnographic assumptions.
This lesson plan begins by reaching back before the Victorian era to contextualize Korea's place in the British imagination through an examination of maps and early "encounter" narratives. The sporadic and limited contact between Europe and Korea before the middle of the nineteenth century, maintained by Korea's active resistance to foreign trade, diplomacy, and evangelism, changed with the 1876 Ganghwa Treaty with Japan. This and subsequent unequal treaties effectively pried open the "hermit kingdom."
The sudden influx of visitors to Korea led to a corresponding burst of travel narratives, memoirs, and diplomatic accounts about Korea published in Britain and the United States beginning in the 1880s. The most significant of these was Isabella Bird Bishop's Korea and Her Neighbors (1898), at once a keenly observant, often sympathetic narrative of a country little known to her English audience and one steeped in the prejudices of her times. As in most Victorian accounts of the global Other, British observers of Korea often adopted an ethnographic approach, staging exotic peoples and lands for metropolitan consumption back home. In Bishop's and other accounts of the waning days of the Joseon Dynasty, as Japan and other foreign powers competed for control over Korea, we see political, economic, religious, and social upheavals taking place. The visitors came with diverse motivations – from profit to politics to proselytizing – and stayed for varying durations, but all were eyewitnesses to the spectacle of Korea in transition.
Structure and Organization
In what follows, a visual archive (maps, photographs, etc.) is juxtaposed with the limited narrative material to provide insight into a tumultuous period of Korean history and to situate understandings of Korea within a context recognizable to Victorianists. The main period of focus is from the late nineteenth to early twentieth centuries, primarily from the opening of Korea in the 1880s to the Japanese annexation of Korea in 1910. However, the sections on cartography and encounters reach back further in time, and the one on photography stretches into the Japanese colonial period.
The first and second units introduce material that mostly predates the Victorian era. Maps serve as useful shorthand for political and spatial understandings of self and other, and "Corea" appears as a distinct named entity in Western maps beginning in the late sixteenth century. Pairing Western maps of Korea and Korean-made maps of the world demonstrate different perspectives on Korea's place in the world. The second unit features the earliest British "encounter narratives" of Korea. While the first European account of Korea was published by the Dutchman Hendrick Hamel in 1668, the first British narratives were published in 1804 (William Broughton) and 1817/1818 (John M'Leod/Basil Hall).
The third unit, on photography, begins with images of Korea published by Bishop and the American Percival Lowell to see how these writers create narrative representations of the country. Bishop's photographs of Korea were among her first forays into the medium of photography, and she uses this visual "evidence" to support the authenticity of her travel narrative. Lowell, meanwhile, was invited by Korean king Kojong, and Lowell's photographs take part within the Korean emperor's self-making of his image. This unit goes on to explore the ways in which the Japanese imperial government used photography to produce visual and cultural representations of Korea that supported its colonial purposes. The final unit brings together Queens Min and Victoria to highlight two contemporaries whose worlds and lives shared great similarities and differences and to explore their fleeting but significant points of contact.
The units of this lesson plan can stand as independent and complete learning clusters or used to enrich existing Victorian curricula. Each of the units illustrates a discrete theme or medium (maps, first encounters, photography as narrative, and global parallels, respectively) while at the same time suggesting Korean materials and perspectives that enable the practice of global Victorianism.
Developer Biography
Hyungji Park is Professor of English Literature in the Department of English Language and Literature at Yonsei University in Seoul, Korea. Her primary fields of research and teaching include Victorian literature, Korean popular culture, Asian American literature, and contemporary fiction, with a focus on post-colonial and gender issues. Her recent research is clustered around themes of apocalypse and around methodological approaches of "locatedness" (i.e., doing English in Asia).